Dear Visitor,

I'm hard at work on Whenafter (Afterlife #4); I'm in the "soggy middle" section of writing, which is always the hardest part. Beginnings are easy and so are endings. It's putting together all the connective tissue in the middle that is hard going - I find the first 20,000-30,000 words of a story flow quickly, and the last 20,000 - 30,000 do as well. But that middle 30,000? Sheer torture - what are all the twists and turns that lead the characters from the beginning to the end? And do those twists and turns make sense?

There are two movie quotes I find myself muttering over and over during the "soggy middle." The first comes from the movie "You Can't Take It With You." The mother character writes novels, and she laments that she has written a character into a nunnery and doesn't know how to get the character back out of this plot development. "I've written myself into a nunnery and don't know how to get out," has become my shorthand for being stuck on how to resolve a plotting issue.

My second go to quote when I'm slogging through the soggy middle is from the movie "State and Main." In this movie about a movie, Alex Baldwin plays an actor. When his director chides him to go learn his lines, Baldwin replies, "I know my lines. I just don't know what order they're in." This has become my shorthand for when I've got all the plot elements in place but something isn't making sense about the order or pacing.

Eventually, I manage to write my way out of the nunnery and my lines all end up in the right order, but there always arrives a point before then where there doesn't seem to be a light at the end of the tunnel. And then I quote Don Music from the Muppets: "I'm never going to get it. Never! Never!"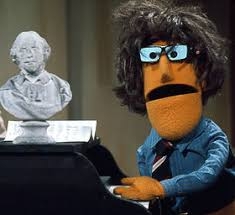 Life's a Beach Giveaway Hop - Ends May 17th!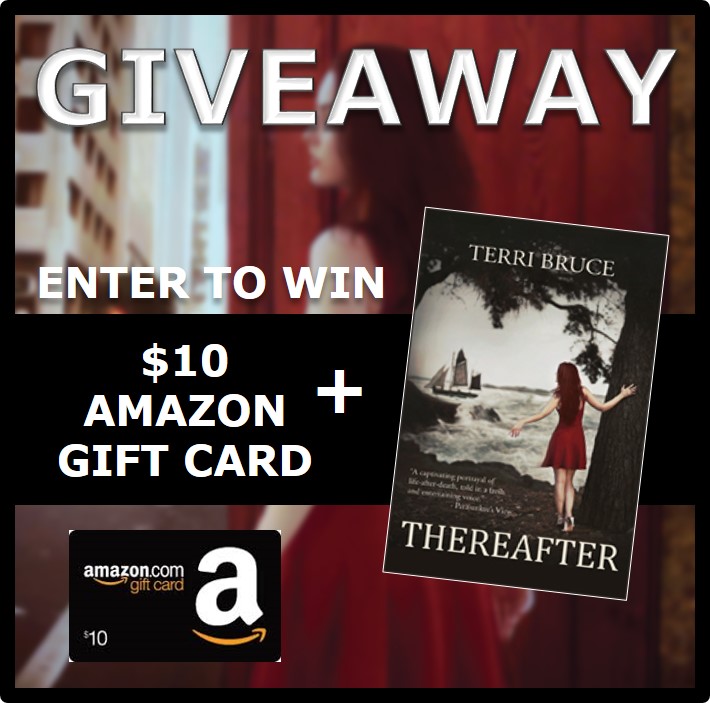 As part of the Life's a Beach Giveaway Hop, I'm giving away a signed paperback copy of Thereafter (Afterlife #2) and a $10 Amazon gift card.

Stop by my blog to enter the giveaway and be sure to visit as many of the other participating blogs as you can for many other great prizes (list of participating blogs is at the end of the giveaway post)!



Hereafter (Afterlife #1) Hits Top 100 on Amazon!

Thank you so much to everyone who downloaded Hereafter on April 14th during my free promotional day!

With your help, Hereafter hit the overall top 100 free books on Amazon and ranked #8 in Fantasy, #3 in Paranormal and Urban Fantasy and #2 in Women's Fiction - Fantasy! This is an amazing accomplishment, and I could not have done it without your support. Thank you!

Now the question is where to go from here with Hereafter. It is currently enrolled in the Kindle Unlimited program, which makes it available for free to Kindle Select subscribers. However, any books enrolled in the Kindle Select/Unlimited program must be exclusive to Amazon, which means that the Hereafter ebook is not currently available for Nook, Kobo, iBooks, or Google Play (the paperback is available everywhere and Hereafter is also available in ebook).
Books enrolled in the Kindle Select program must remain enrolled for a minimum of 90 days. I have now fulfilled that obligation and have the option to remove Hereafter from the Kindle Select program. So now, dear readers, I need to hear from you - should I take Hereafter out of the KU program or enroll my other books into it? Are you a Kindle Unlimited subscriber who wishes Thereafter and Whereafter were available to you? Are you a Nook or iBooks reader who is sad they can't get Hereafter for their device? Are you a paperback reader who doesn't much care either way? No matter where you fall, please take a moment to
fill out this brief survey
to let me know your thoughts. You can also email me directly at tbruce@terribruce.net.

Author in the Wild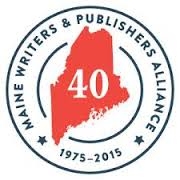 On Wednesday, May 17th I'll be attending the Belfast, ME "Gather" meeting of the Maine Writers and Publishers Alliance. All writers are welcome to attend. Details are on the MWPA's website at http://mainewriters.org/gather-15-0/







On Sunday, June 11th I'll be at the Portland, ME Old Port Festival selling paperback copies of Hereafter, Thereafter, and Whereafter (details at: https://www.portlandmaine.com/old-port-festival/).

If you're in the area, please stop by and say hello! It should be a great time with many vendors and live entertainment!



Click here for the full list of my upcoming appearances.


Book Gorilla Wants to Hear From You!
The good folks at Book Gorilla are offering a chance to win a copy of any of my books or a Kindle Gift Card. All you have to do is tell them in 150 words or less what you like about me or my books. Click here to learn more.


And that, as they say, is all the news that's fit to print. As always, thanks for reading!

--Terri