Dear Visitor,

Just a few notes today to close out 2017. I want to thank you for coming on this journey with me, and I look forward to what 2018 brings us all! Happy New Year!


Myths and Magic Boxed Set End Date 2/20/18


The Myths and Magic Boxed Set is only available until February 20th. After that, it will no longer be available, so be sure to get your copy before then (link below).

MYTHS AND MAGIC BOX SET DESCRIPTION There is adventure out there … if you're brave enough to risk it.

Explore worlds of darkness, danger, and magic in sixteen exclusive fantasy and science fiction novels and novellas, available for a limited time. There are tough choices to be made and dastardly villains to outwit in this breath-taking collection that will have you on the edge of your seat. Plucky heroes and devastating anti-heroes face off against demons, spirits, shifters, witches, and more in this limited-edition arrangement that features a satisfying combination of epic fantasy, science fiction, romance, urban fantasy, sword and sorcery, and more!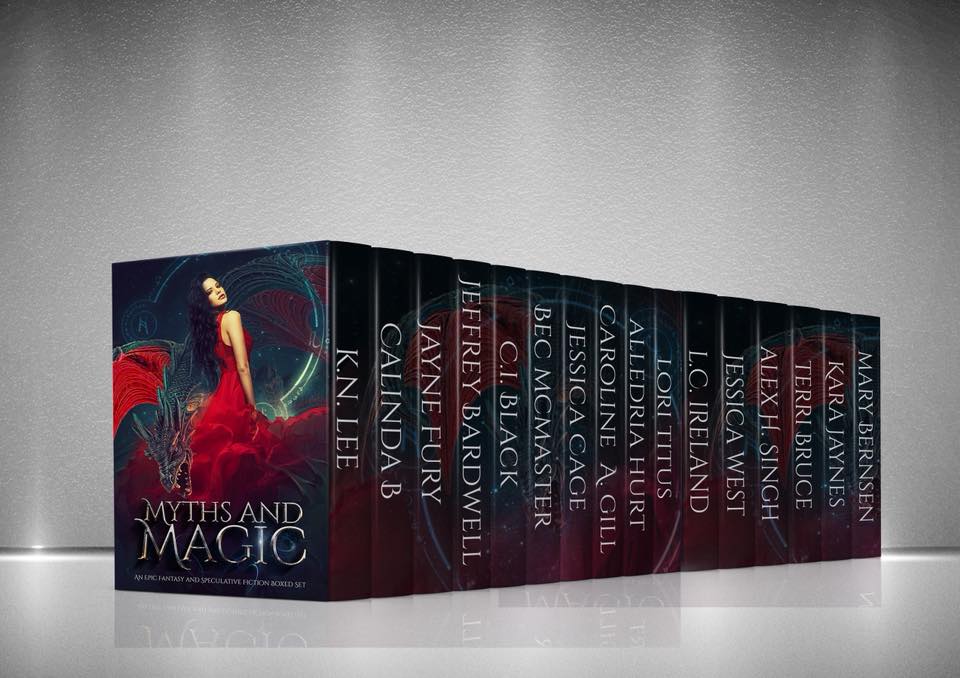 For those of you impatient for the next book in the Afterlife Series, my story in the MYTHS AND MAGIC Box Set is "IRENE AND THE WITCH" - a stand-alone piece from the forthcoming (April 2018) fourth Afterlife novel (Whenafter)!

IRENE AND THE WITCH DESCRIPTION

Party girl Irene Dunphy thought being dead was bad and being stuck in purgatory even worse, but when her attempts to return to the land of the living as a guardian angel are derailed by a soul-stealing witch, she quickly learns there are things even more terrible than death.



New Afterlife Series E-Book Covers

In January, the e-books of my Afterlife Series (Hereafter, Thereafter, and Whereafter) will be getting new covers - and you heard it hear first! Only my closest friends and family have seen these (and yes, those are the titles of the last two books in the series, so there is another sneak peek exclusively for newsletter subscribers)! What do you think?


These new covers are designed to focus more on the fantasy elements of the books. The print books will keep the same/current covers, which focus more on the literary fiction and women's fiction elements of the books. And, of course, the stories will remain the same.

Whenafter (Afterlife #4) Update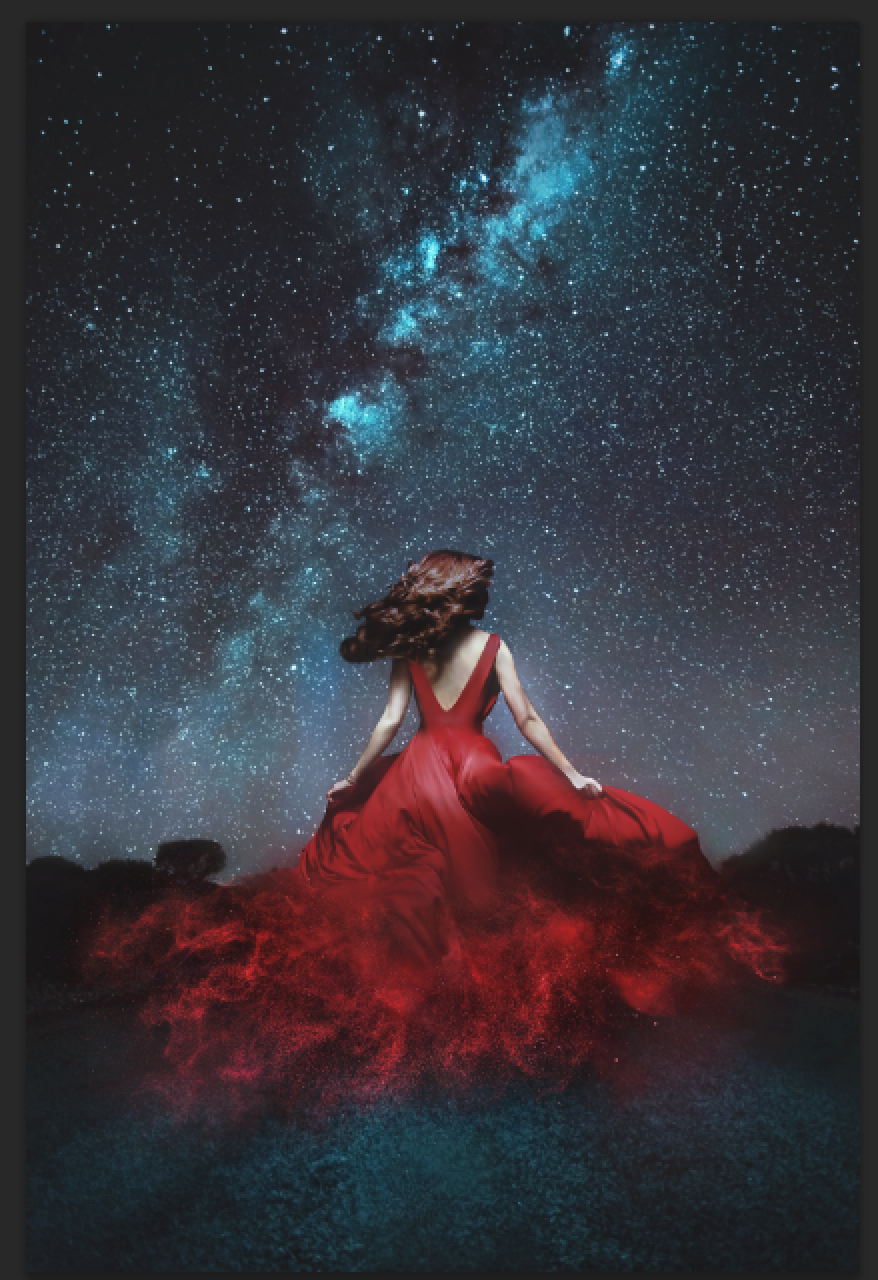 Whenafter draft is done! Now it goes into the intensive copy edits and proofreading stage. Meanwhile, the cover artist (the amazing Shelby Robinson) has finished the artwork (this will be for the print books). Here's a sneak peek, exclusively for my newsletter subscribers!

I'm hoping to have ARC copies available in February and the release date is tentatively planned for April 2018. Stay tuned - more details coming soon! If you would like to be an ARC reviewer for Whenafter, be sure to sign up for the Street Team and/or Blogger newsletter lists (via the newsletter sign up link on my website).



New Facebook Fan Group

I've created the new Terri Bruce's Afterlife Angels Facebook Group for fans to get together and discuss my books. This group will be a spoiler-FULL place to complain about Irene's bad choices, commiserate over Jonah, speculate about what will happen in future books, geek out over the hidden mythology in each book, and ask questions like, "What on earth was happening in that scene??? I didn't understand why she said that!" I'll be sharing behind the scene tidbits, including deleted scenes, sneak peeks from the upcoming books, and basically sharing every secret that I've been hiding since I started these books. I'm terrible at keeping secrets, and I've been dying to share all these tidbits since I started the series. So whether you've read the books or not, if you don't mind spoilers, please come join the group so we can hang out!
In general, the best way to get updates of my new releases is to subscribe to this newsletter or to follow my Amazon Author page or follow me on Goodreads or BookBub (if you are a BookBub user/subscriber, please do follow me on BookBub as the more followers I have, the greater the likelihood of BookBub accepting me for a promo spot).

The best way to get random weird tidbits, funny stories, alerts about flash giveaways and contests, and my upcoming, spur-of-the-moment appearances is to follow my Facebook Fan Page or to join the Terr Bruce Afterlife Angels Facebook Group. However, if you follow the Fan Page, you will need to go in and like several of the posts to get my posts to start showing up in your timeline.

The best way to learn about my scheduled appearances and monthly giveaways and major news/announcements is to subscribe to this newsletter or follow my website/blog via RSS, BlogLovin', or Google+.

The best way to just hang out and be random is Twitter (@_TerriBruce) or the Facebook Fan Group.



Forthcoming Short Stories
I'm excited to announce:
My short fantasy story, "My Lover Like Night," (a mash-up of The Lady of Shalott and Rapunzel with a dark fantasy twist), has been accepted to "Behind the Mask," a forthcoming anthology from MiFi Writers (releasing in January 2018; more details to come).
My flash fantasy story, "The Tower" (originally published by Zoetic Press as part of Non-Binary Review #8: 1001 Arabian Nights) will be part of an upcoming edition of The Centropic Oracle Podcast (specific date TBA).
My short fantasy story, "The Lady and the Unicorn," (what I call my "feminist, biker-unicorn story (not feminist-bikers but a feminist take on biker-unicorns) and which is a mash-up of original unicorn mythology (before Peter Beagle made them "pretty") and an homage to Buffy the Vampire Slayer and Frank Stockton's "The Lady or the Tiger"), has been accepted to the "Fell Beasts and Fair" anthology from Spring Song Press releasing March 2018.

Author Visit Program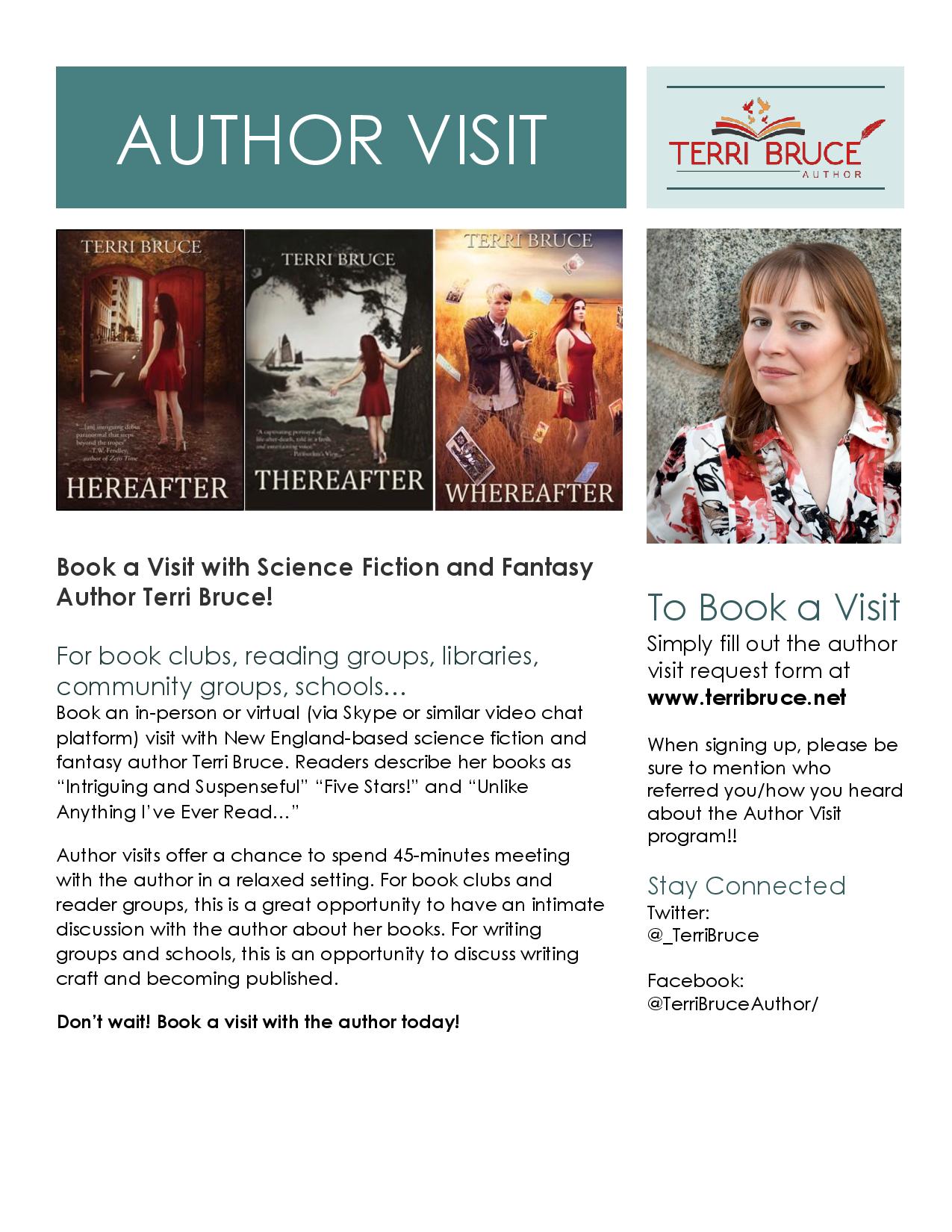 I am booking virtual author visits for January and February 2018 - please click on the link below to learn more. But, the short version is:

a) there's no cost - this is FREE
b) it's virtual - using cloud-based video chat software such as Zoom, Go To Meeting, or Skype - so you can live anywhere in the world and still book an author visit
c) author visits can be to groups of fans/readers and book clubs to discuss my books or it can be to schools and writer programs to discuss writerly topics, getting published, etc.

So, if you'd like me to visit with your reader group, book club, school, or writers' group, click the link below and schedule a visit!

To learn more about the Author Visit Program - and to book a visit (don't be shy!) - visit the Author Visit Program page on my website.

And that, as they say, is all the news that's fit to print. As always, thanks for reading!


P.S. I do occasional purges of my newsletter list to get rid of those who don't open the newsletter as I have to pay based on my number of subscribers. If you read this email in preview mode only then it doesn't show up as an "open"/read. Please occasionally open the email fully to be marked as a reader so that you don't accidentally get unsubscribed.

--Terri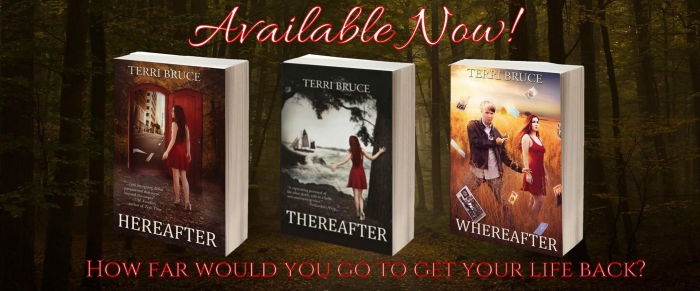 Terri Bruce is the author of the paranormal/contemporary fantasy "Afterlife" series, which includes Hereafter (Afterlife #1) and Thereafter (Afterlife #2), as well as numerous short stories in various anthologies. She has been making up adventure stories for as long as she can remember. Like Anne Shirley, she prefers to make people cry rather than laugh, but is happy if she can do either. She produces strange, hard-to-classify fantasy and science fiction stories from beautiful Downeast ME, where she lives with her husband and various cats. Visit her on the web at www.terribruce.net.
Follow Me On Facebook
|
Follow Me On Twitter