2013 Broad Universe Scavenger Hunt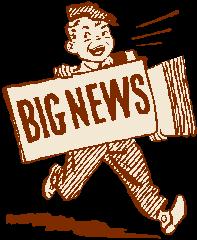 Psstt...want to win $100 worth of free books?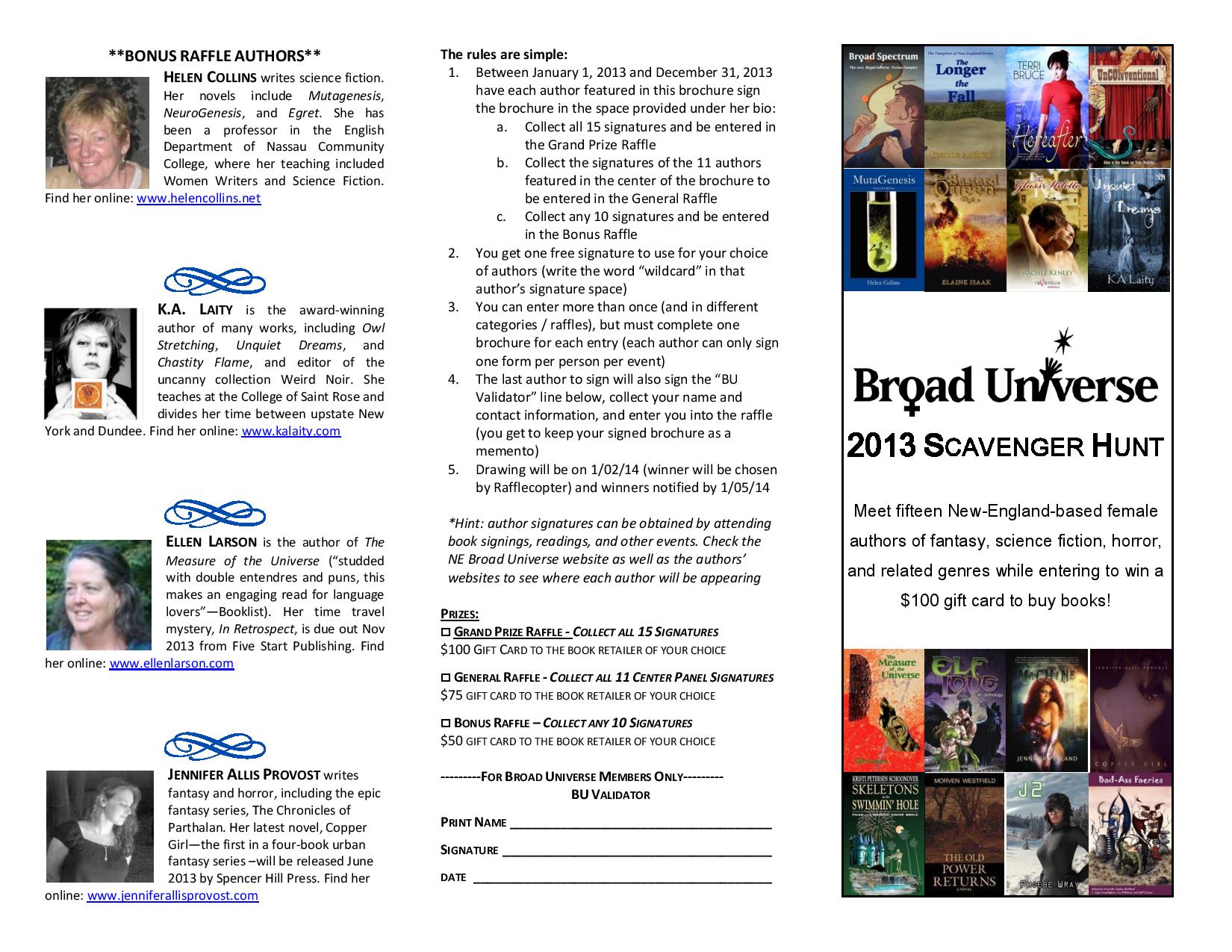 Okay, so that was a trick question - of course you want to win free books. I mean, honestly, who doesn't?!

Well, you're in luck because I am thrilled to announce the launch of the 2013 Broad Universe New England Scavenger Hunt! The game is easy - collect anywhere from ten to fifteen signatures from participating authors and be entered to win a gift card ranging from $50 - $100 to the book retailer of your choice (local bookstore, small press, Amazon - the choice is entirely yours)!

So, how do you play? It's simple:
1. Obtain the Scavenger Hunt brochure (you can download and print a copy here or you can get a copy at any event attended by one of the participating authors)
2. Between January 1, 2013 and December 31, 2013 obtain as many signatures as you can by attending author events featuring the participating authors
3. Be entered into the raffle once for each completed form - enter as many times as you like (the catch is that each author can only sign one form per person per event)
4. Full details are on the back of the Scavenger Hunt brochure

So...attend fun author events - meeting local authors, finding great new reads, and supporting your local bookstores in the process - and enter to win $100 worth of new books. Win-Win!!!