Interview with Trisha Wooldridge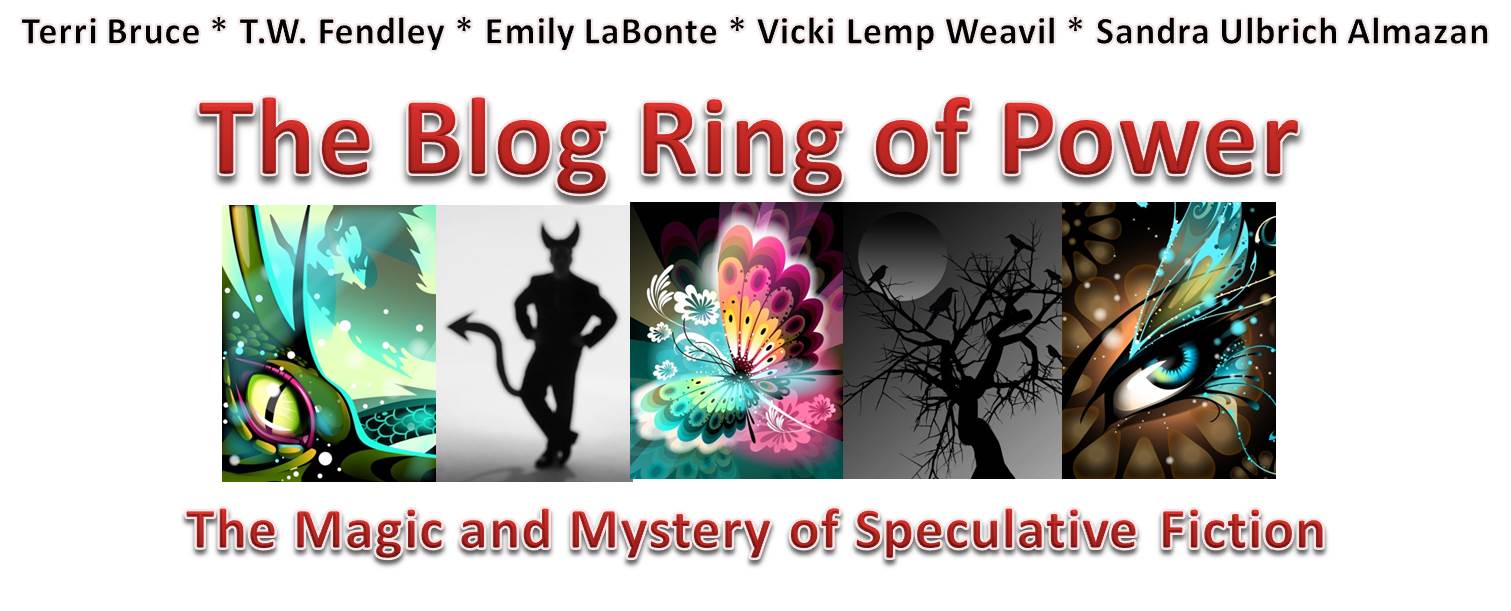 The Blog Ring of Power Presents...
An Interview with Author Trisha Wooldridge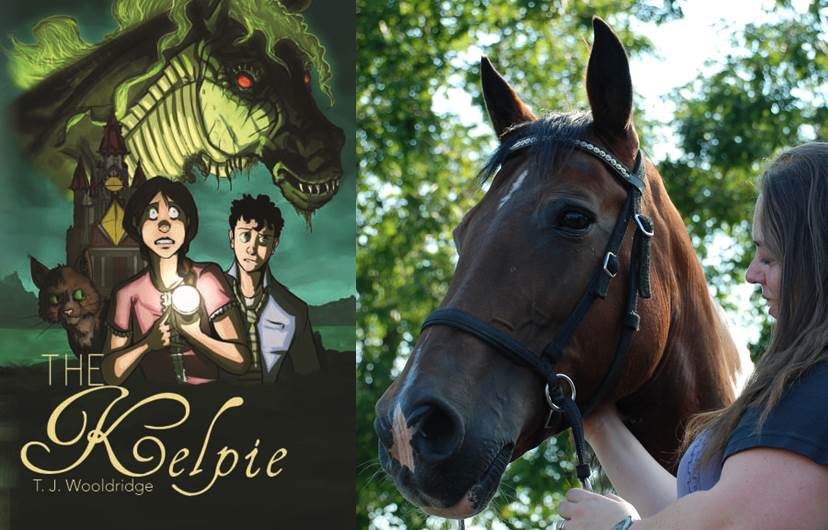 Today is a super Kermit-flail kind of day because we're featuring an interview with my good friend, Trisha Wooldridge. Trisha is the president of Broad Universe, an editor for Spencer Hill Press, a talented writer, and one of the kindness, sweetest, most generous people I've ever met. And now she is celebrating the release of her first novel, a middle grade fantasy titled, The Kelpie!!!! YAY! Please give Trisha a warm welcome. And when you're done here, pop on over to the other BRoP sites to read the rest of the interview.
Buy Kicks | Nike Air Max 270 - Deine Größe bis zu 70% günstiger
BRoP: How long have you been writing?


Trisha: I've been writing for as long as I can remember. As soon as we started to learn vocabulary words in school, I couldn't wait for exercises that had us use those words in sentences. I remember proudly clutching my sentences to bring home to my mom and dad to read for them.



BRoP: Tell us about your early works—what was the first thing you ever wrote?


Trisha: The first time I sat down to WRITE--like, I seriously thought I was being all serious writer is writing serious that Will Be Published For Money--was when I was eleven or twelve during a thunderstorm shortly after watching the Teenage Mutant Ninja Turtles movie. I had MADE A DECISION that I was going to write the sequel to the movie in novel form and got myself about three or four hand-written notepads through. And then had to change my plan that I would write the THIRD TMNT movie when the second one came out...and then that was changed to the FOURTH TMNT movie till I decided I might try my hand at making my own version of Narnia crossed with my own version of the Murray family in Madeleine L'Engle's Murray-O'Keefe novels. Sometime after that, I had read a collection of short stories by Joanna Russ and I spent a good part of my high school junior year putting together what was actually an original space-opera type story of a woman searching for her son who was kidnapped by aliens. And then I discovered Dungeons & Dragons and started writing the adventures of my own characters before and after the game time (because I didn't want to steal anyone else's ideas in case they wanted to write about their characters and, obviously, I wanted to sell my writing and make money--and I couldn't do that with other people's characters.)



BRoP: When did you first consider yourself a professional writer?


Trisha: When people started paying me to write stuff for them. Around 2003 or 2004, I landed a freelance gig writing for trade magazines for produce and deli shops. And it made four times more than professional rates for fiction! (Because I'd already started collection fiction rejections by then, so I had done my research.) 'Course, I later learned non-fiction could pay even more and landed a few gigs doing that, too. Oh, and then people started paying me to edit, too! That was also about the time I sat down with my accountant and started filing taxes as a the business "A Novel Friend."



BRoP: What books have most influenced your life?


Trisha: I've already mentioned, C.S. Lewis' Narnia books and Madeleine L'Engle (still one of my biggest influences because I love writing about the family dynamic!). I mentioned Russ... and I mentioned Teenage Mutant Ninja Turtles, which I also read the comic books of, too. I do consider comics literature, so I'd count the many forms of X-Men and X-Force and several other Marvel titles related to those as influential. I've also always been heavily influenced by faery tales and myths.



BRoP: What genre do you write?


Trisha: I tend to write "dark fantasy" more than anything. Most of my writing under Trisha J. Wooldridge falls into horror/dark fantasy, and The Kelpie, my children's novel that I've written under T. J. Wooldridge, is definitely dark fantasy...even for kids. I also dabble in science-fiction / science-fantasy and have a middle grade science-fantasy coming out in July called Silent Starsong. I call it science-fantasy because it's set in space and has space-ships...with a flubbed travel time that's not FTL, but not likely calculatable in science. Oh, and the main character is from a family of foretellers who hear the future from the stars' songs. So, science fiction trappings (yay space ships, escape pods, and aliens) with fantastic elements.

What format is your book(s) available in (print, e-book, audio book, etc.)?
Both


Where can readers can stalk you:
Blog | Facebook | Goodreads | Twitter
---
T. J. WOOLDRIDGE is a professional writing geek who adores research into myth, folklore, legend, and the English language. Before delving full-time into wordsmithing, she has been a tutor, a teacher, an educational course designer, a video game proofreader, a financial customer service representative, a wine salesperson, a food reviewer, an editing consultant, a retail sales manager, and a nanny. While infrequent, there are times she does occasionally not research, write, or help others write. During those rare moments, she enjoys the following activities: spending time with her Husband-of-Awesome, a silly tabby cat, and two Giant Baby Bunnies in their Massachusetts home hidden in a pocket of woods in the middle of suburbia, reading, riding her horse in the nearby country stables and trails (not very well), reading Tarot (very well), drawing (also not very well), making jewelry (pretty well), making lists, and adding parenthetical commentary during random conversations. She also enjoys dressing up as fey creatures, zombies, or other such nonsense at science fiction, fantasy, and horror conventions.

---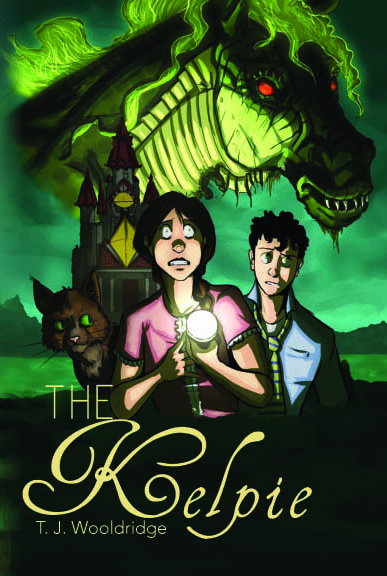 THE KELPIE: I can't honestly say I was joking when I suggested to my best friend, Joe – Prince Joseph, eldest son of England's Crown Prince – that we could probably find something the police had missed in regards to the missing children. After all, eleven and twelve year olds like us did that all the time on the telly and in the books we read…

When Heather and Joe decide to be Sleuthy MacSleuths on the property abutting the castle Heather's family lives in, neither expected to discover the real reason children were going missing:

A Kelpie. A child-eating faerie horse had moved into the loch "next door."

The two barely escape with their lives, but they aren't safe. Caught in a storm of faerie power, Heather, Joe, and Heather's whole family are pulled into a maze of talking cats, ghostly secrets, and powerful magick.

With another child taken, time is running out to make things right.

GET IT NOW:
Goodreads | Amazon | Barnes and Noble



This is part one of a five-part interview. Be sure to check out the other BRoP sites for the rest of the interview:
Part 2 @ T.W. Fendley
Part 3 @ Emily LaBonte
Part 4 @ Sandra Ulbrich Almazon
Part 5 @ Vicki Lemp Weavil




---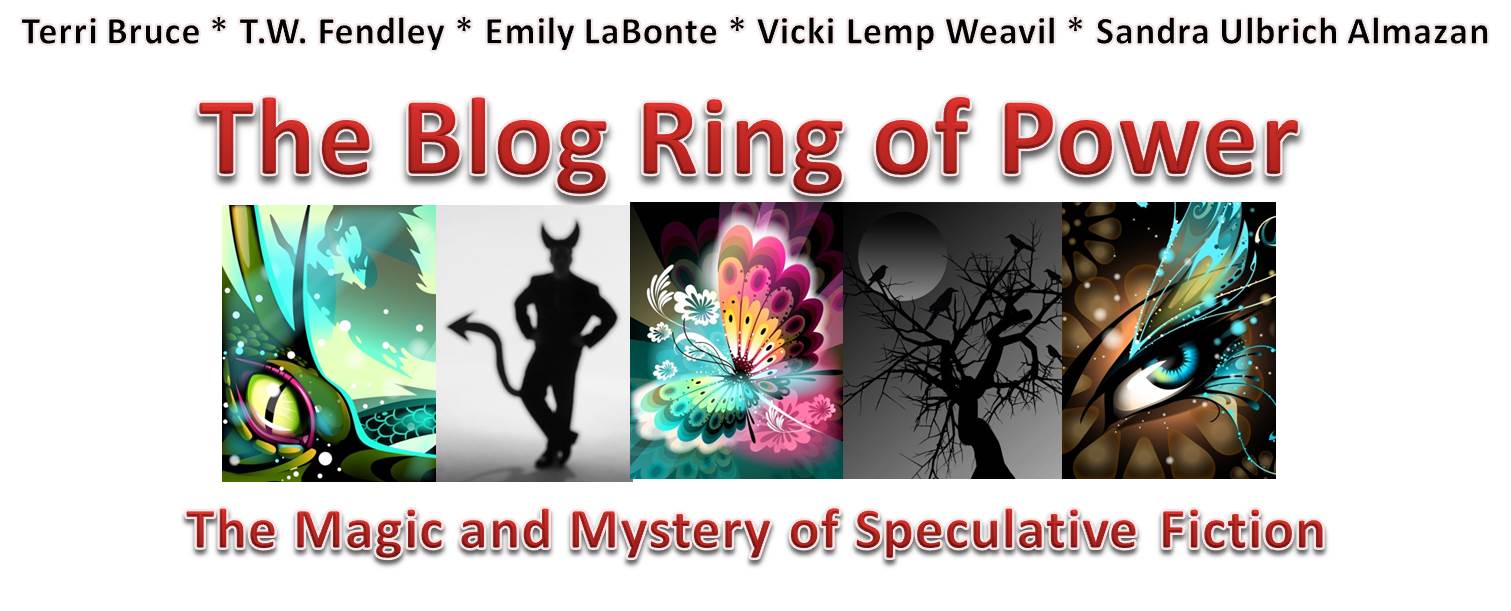 The Blog Ring of Power (BRoP) is a consortium of five speculative fiction writers who have banded together to bring you highlights from the current speculative fiction market--news, reviews, and interviews with speculative fiction authors--with an emphasis on small-press and self-published authors. So grab a cup of coffee, pull up a chair, and relax. Have we got a story for you...